The Montreal Aviation Museum relies on donations to help accomplish its work of preserving and presenting Canada's aviation heritage. These financial donations also support a variety of activities and projects such as:
• operate and improve the museum building
• fund present and future aircraft renovation/reproduction projects
• maintain and expand our Godfrey Stewart Pasmore Art Gallery
• organize, maintain and expand our reference library
• support the artefact preservation program
• plan, develop and organize youth educational programs
Special in-kind donations such as aviation artefacts, books and other memorabilia pertaining to Canadian and/or Québec aviation are gladly accepted.
Please send your donation by cheque or by using one of the links below.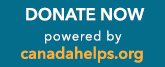 THANK YOU FOR YOU SUPPORTS