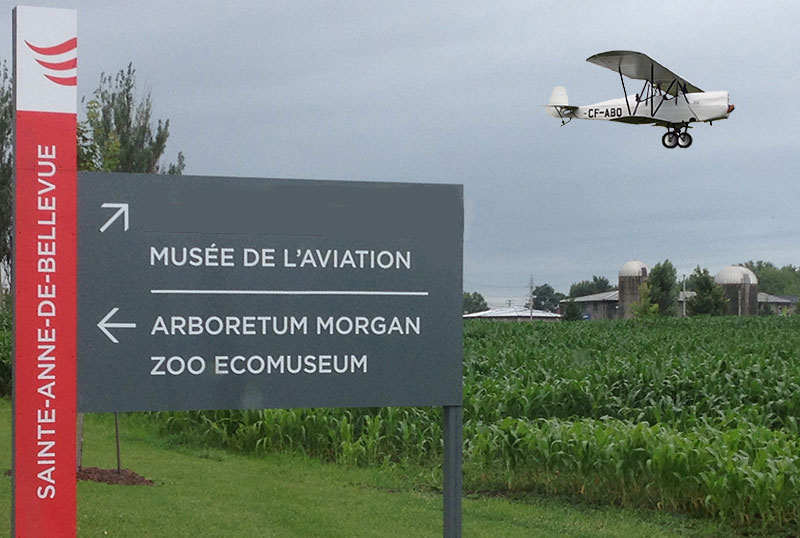 Our museum is located between Highway 40 and Highway 20 on the west island of Montreal, in the city of Sainte-Anne-de-Bellevue, at the MacDonald campus of the McGill university.

How to get to our museum
By car:
Use the interactive map on the right for the best way to get to our museum.
---
By bus and metro:
To find a route click on the STM logo
Once in the website, enter your point of departure in A and in B,
enter code 58586 (museum stop), the date and time.


The system will give you the different possibilities to get to our museum. 
Opening hours – admission
---
Regular schedule
The museum is opened:
Monday, Tuesday and Saturday every week
From 10:00 until 14:30
We look forward to welcoming you.
---
PRICE OF ADMISSION
Adults: $12
Students: $8
Children from 6 to 12 years old: $5    
Our museum, a non-profit organization, depends exclusively on generous donations received from third parties who support us as well as admissions fees. These contributions help us maintain this historic building, purchase materials for renovations, develop new exhibit aircraft.
---
Note: Entry for all active or retired members of the Armed Forces is free with identification,  as are members of C.A.P.A.

---
Additional information
Do not hesitate to send us your questions on our INFORMATION FORM , it will be our pleasure to help you.