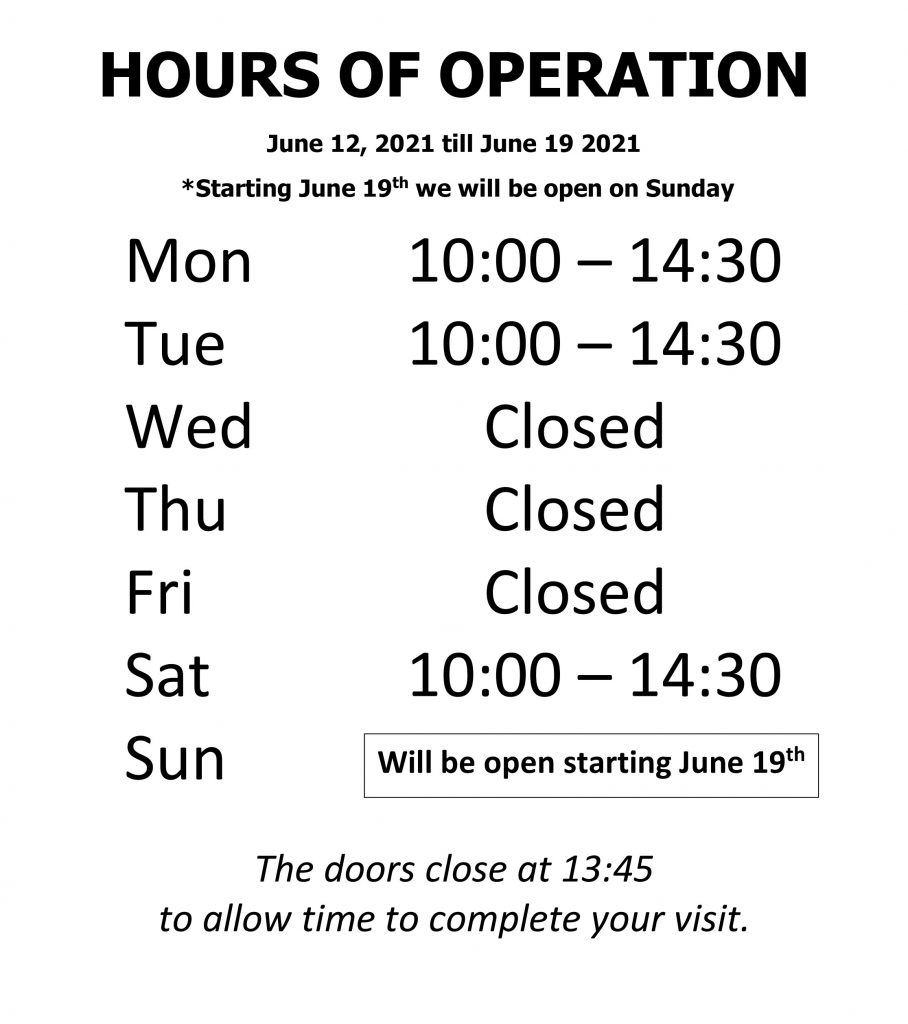 Important message about COVID-19

Wearing a mask and distancing of two meters are mandatory in the museum.
Please follow the guidelines for your safety and that of our volunteers.
Thank you and enjoy your visit.
PRICE OF ADMISSION
Adults: $12
Students: $8
Children from 6 to 12 years old: $5
Our museum, a non-profit organization, depends exclusively on generous donations received from third parties who support us as well as admissions fees. These contributions help us cover electricity costs, purchase materials for renovations or develop new exhibit aircraft, and maintain this historic building.
Note: All active or retired members of the Armed Forces are free with proof of identification as are members of C.A.P.A.